Brigitte Pilon
Residential and Commercial Real Estate Broker
RE/MAX Bonjour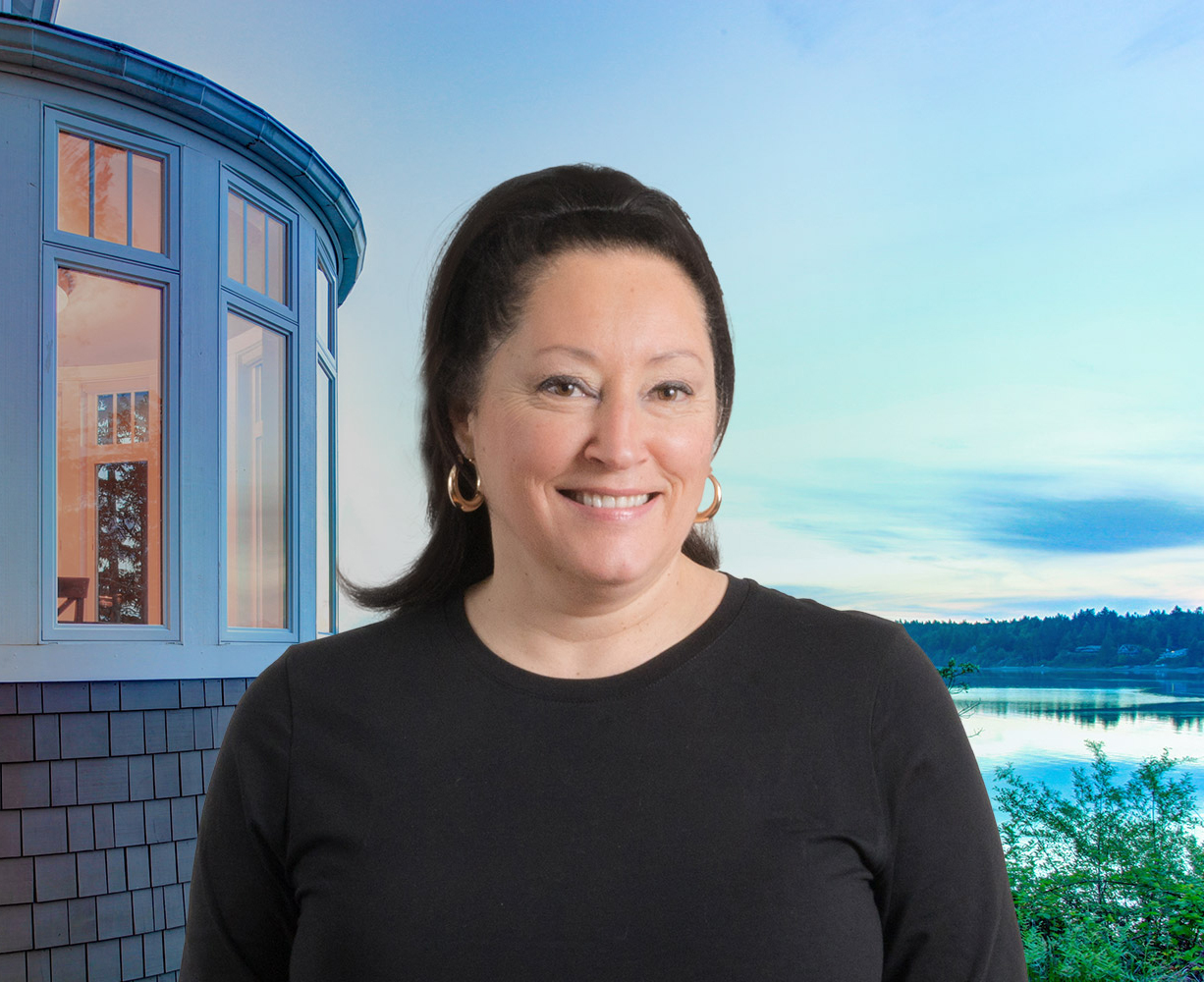 About
Broker since 1999, at RE/MAX Bonjour, market leader on the North Shore/Laurentians, Brigitte is appreciated for her commitment, her diligence and her excellent knowledge of the market.
With a wealth of solid negotiation experience in real estate and financing, she has distinguished herself with local and international customers.
A bilingual French-English professional, Brigitte has excellent communication skills, a great sense of analysis, and is recognized for her efficiency.
Recipient of several awards, Brigitte has worked on several of the most prestigious real estate developments. She has extensive experience in waterfronts, condominiums, land, estates, repossessions, prestige properties, rental properties, plexes, short-term rentals (Airbnb, etc.), transactions by non-residents ( U.S., U.K. etc.), commercial properties.
To sell or buy, trust Brigitte, she will be able to advise you with accuracy and rigor in order to carry out your project."
---
Latest Properties
---

Loading
Testimonials
---
Hello Brigitte, just a quick note to say a big big thank you for all the efforts made to sell our house. We really appreciated your professionalism and your commitment without forgetting the nice touch of constant humor. You accompanied and informed us throughout the sales process which was very pleasant and created a stress-free sale. Thanks again!
We highly recommend Brigitte's services as a real estate agent. She is a true professional with excellent knowledge of the local real estate market. Brigitte helped us find our cottage in the Laurentians and she planned our visits over the weekends by scheduling the itinerary to the minutes. Always available, she answered all our questions and went over and beyond her mandate to provide advice on property maintenance and services in the area. We have also used her recommendations for property inspection and legal professionals and we have been very pleased with their services. In a nutshell, Brigitte helped us getting what we wanted within tight market conditions for the price we were willing to pay. Thank you Brigitte for such an excellent service! It was an enjoyable experience working with you!
Hello Brigitte, We wanted to thank you for your help in the purchase of our house. We have realized how essential it is to have an agent who guides us through the many administrative details of such a transaction and who also follows up with the various stakeholders so that deadlines are met. Throughout the process you have been available, efficient and reassuring. It allowed us to feel confident and respected in our approach. We also wanted to highlight the essential role that you played during the negotiations. You showed great flexibility which was decisive in the success of the transaction. And we are very grateful. Thank you for everything. See you soon. André and Nicolas xx
A word to say that I really enjoyed doing business with Brigitte Pilon. I found in her not just a good real estate agent but a friend who understood me and who worked according to my needs and my tastes. Thanks to you.
My family and I had planned a weekend visit to the Tremblant area to visit prospective cottage properties. We had booked a hotel room for the weekend and the realtor that was helping us canceled all of our showings at the last minute leaving us with nowhere to turn. We made several calls and were so fortunate to have found Brigitte. She rearranged her schedule to ensure that we could see all the properties we had planned to visit. She listened attentively to what we were looking for and was extremely knowledgeable about the area. She made us feel confident in the decision we made and walked us through the entire process from beginning to end, always in a pleasant and helpful manner. Thank you so much Brigitte for helping us realize our cottage dream!
Brigitte was referred to me by a friend who knows the real estate market of the region. My friend told me "she is good, professional, hardworking, competent and in addition she is very kind", so I can assure you that everything my friend told me is very true. Thank you for your involvement, your professionalism. Feel free to contact Brigitte for the sale or purchase of your property, you will not be disappointed I assure you.
It's easy to praise someone when she deserves it. Brigitte sold our house in one day, when for two years and two different agents had tried, without any result. She is not afraid to give her time and experience, she gives you exactly the advice needed to sell more quickly, she tells you the real things and from there you can make your decisions by being more enlightened. Brigitte knows the market and with her kindness and optimism she puts everyone at ease and I think this is very important when you are making a big transaction. It is important to trust, this is what we did and we do not regret it, I recommend her to all my friends! Thanks Brigitte
Brigitte What a great experience! Brigitte, you were the only one to give us real service, after 4 tests with brokers. Besides, you were not even obliged to help us because you were the broker of the seller and not us buyers. The first day we met you, you showed up on time. After the visit you even offered to help us find a house, which others have all tried to avoid, due to our situation: I was unemployed and my fiancée on call for a new job. This is when I realized we had found someone who really wanted to help us find a home. I remember calling you to talk about a problem pertaining to the house after the promise to purchase was accepted. You contacted the owner to mention our problem / worry and you succeeded in finding a solution, it really impressed us. I can guarantee you that we will never forget you. Thank you from the bottom of my heart Brigitte!
We live in Toronto and were very interested at an investment property in Quebec. Mrs. Brigitte Pilon, made an effort to meet with us over a long weekend as well as accommodating to our both short visits to Quebec. She has walked us through purchasing process in Quebec, which differs a bit from Ontario and had given us the confidence in the investment we were pursuing. We are really happy and grateful with all the help that she has provided us and would without hesitation recommend her service.
"It is without any hesitation that we recommend Brigitte Pilon, as a real estate broker: Buyers from the house of one of her clients, we felt assured and reassured throughout the process of acquisition of the property. Professional and involved, she knows the field of real estate from A to Z! The most wonderful thing is that she does so without ever neglecting the human aspect, which is so important when buying a property. Warm and listening, Brigitte knew how to create during our exchanges a nice complicity, embedded of a beautiful simplicity, which has greatly contributed to create an atmosphere and a dynamic that allowed us to always feel comfortable, In all circumstances, and so to be able to ask all the questions we had, without hesitation. Open and available, Brigitte also stands out for its ability to find solutions adapted to each situation. She has demonstrated a superb ability to favor the creation of a communication bridge, between the saleswoman and us, the buyers. With each of the questions coming to our heads, every doubt that arose, the reflex soon became: "Let's call Brigitte!" Thank you again for your beautiful contribution to the realization of a dream, which could thus become reality! Thank you Brigitte !!!
Properties recently sold

Loading
Discover the RE/MAX programs
Follow me on Facebook
Like our page and be the first to be informed about our latest news and exclusivities.
Visit my Facebook page